Advertising for Whitefish Vitality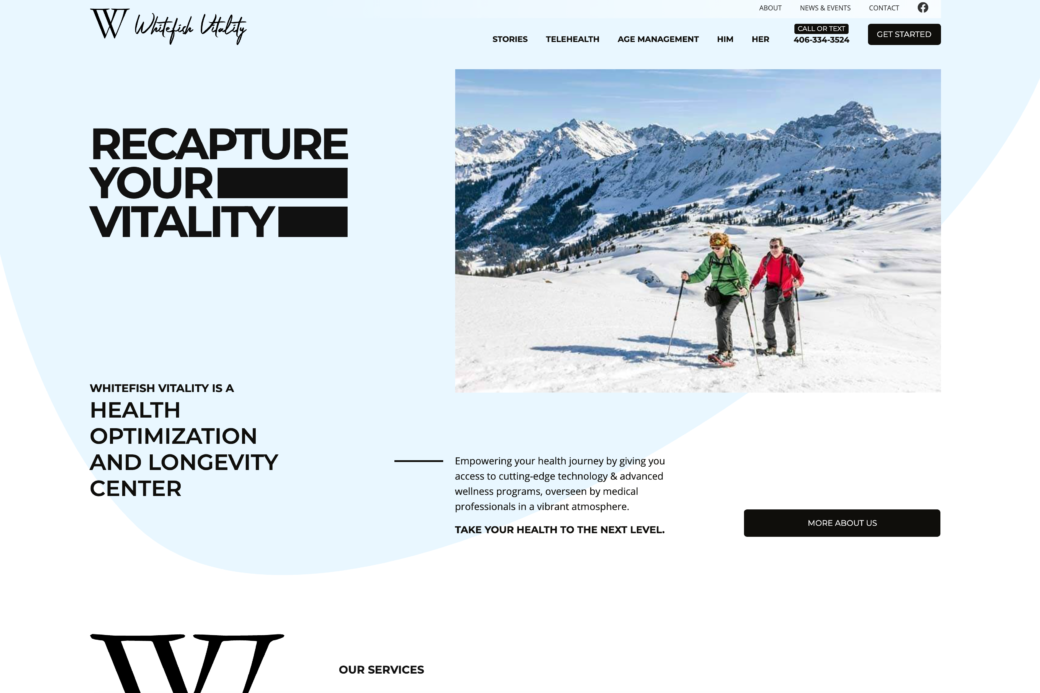 We are proud to say that our team through our partnered companies has built and done the advertising and website design for Whitefish Vitality in Whitefish, MT. It's an age management and hormone optimization company that specializes in helping people lose weight and feel great.
They started in Tampa, FL with one location and have since moved to Whitefish to set up yet another location under the nationally well known doctor Robert Drapkin, MD, FACP, a highly-respected board-certified physician in Internal Medicine, Medical Oncology, and Palliative Care. He is now in his 39th year of active practice, working to save lives and improve people's quality of life.